Biometric
Bio-Vision biometrics time and attendance solution is a secure & accurate means of recording and monitoring an employee's time, attendance & access control.
---
Biometric - Products
An extensive variety of vertical markets are using biometric systems to secure data, prevent identity fraud, reduce costs, and provide a more convenient user experience.
Our biometric products use for identification and securing information using fingerprints, finger veins, irises, and facial recognition.
Fingerprint Biometric Technology
Price Starts From Rs 2900+Tax
Minutiae-based matching and pattern matching are the two significant categories of fingerprint biometric technique.
Pattern matching compares two images and detects how much they resemble each other. It is widely used in fingerprint systems to identify duplicates.
The authentic recognition technique, minutiae-based matching, depends on the minutiae points, concentrating on the location and direction of each position.
Bio-Vision fingerprint sensor must be in good quality to difficult fingers which is usually fluctuate to dry, wet, dirty fingers and some persons even have sweaty & dry fingers in natural.
Benefits:
Accurate identification
User-friendly for all employees
Quick Identification
Easy to use
Time & Attendance - Face Recognition
Price Starts From Rs.2900+Tax
Using Face Recognition technique provides the most accurate biometric authentication available today and can be accessed quickly and easily via our cloud API technology – to transform a range of business processes, it can uses for checking and registering the time of entering home or office, also maintains attendance systematically.
Bio-Vision Time & Attendance – Face Recognition device systems give businesses everything they need to manage all aspects of their workers' time. This includes keeping track of when your employees come and go, how many hours they work, their schedules, and their time-off requests.
Benefits:
Image-based and capacitive based technology used.
HD monitor video and other information technology
Easily integrated into Employee payroll
Labor cost savings
Time & Attendance - Palm Vein reader
Contactless Palm Vein Reader
Time & Attendance control system using contactless Palm Vein reader helps majorly for a small and medium-sized company which simplifies complex shift management drastically by allowing the creation of multiple shifts and assigning them to users/employees.
It is used majorly in companies or organizations where there is labour intensive work environment, their people exposed to greasy, oily, and wet or dust hands, so that fingerprint recognition is difficult.
Benefits:
Comprehensive Time-Attendance Solution
Flexible Attendance Policy
Effective Leave Management
PTO

Tracking
Aadhar Enabled Biometrics
Price Starts From RS.5000+Tax
With regards to improving the productivity of employees in the Government organizations, the Government of India designed a particular attendance management system called Aadhar Enabled Biometric Attendance Solution and established in January 2009.
It is a cloud-based BAS that checks the attendance of government employees in real-time. The data is collected by the UIDAI. 12-digit unique identity number that can be obtained voluntarily by residents or passport holders of India, based on their biometric data.
This technique offers unique advantages in terms of connectivity, technology, usage environment and easiness as the device captures the attendance data and sends it to the AEBAS server in real-time.
.
It supports two types of user authentication:
To enter AADHAAR number followed by showing fingerprint credential
To show RFID Smart Card with AADHAAR Number followed by showing fingerprint credential.
Why Biometric Attendance System?
---
Biometrics technology is a secure and accurate means of recording and monitoring an employee's working hours and access control, without the need for plastic cards, personal ID cards, keys or passwords.
Biometric devices work by matching a person's features to those recorded in the device's memory, meaning the employees in your organisation use their finger, hand or face to register their attendance or gain access to a building.
Bio-Vision biometric solutions are a very popular alternative to swipe cards or fobs due to their accuracy.
Bio-Vision Biometrics solution can assist you to:
---
Easily enable employees to clock-in and clock-out.
Authorise, monitor, report on and manage access to your premises via scanning of fingerprint, Face Recognition or Palm Vein reader.
Provide better security and remove dishonest practices such as "buddy punching".
Improve payroll processing and eliminate the costs/mistakes which occur in manual data input.
Offer convenience to your employees, no need to remember cards, fobs or passwords.
Control access to restricted areas within a building or premises and ensure that valuable equipment and sensitive information are fully protected.
How Biometric Attendance System Works ?
---
Biometric finger print scanner system works very efficiently and quickly as you can read in below described steps. For identification process a biometric physiological finger Scanner works on two basic principles.
First, it takes an image of a finger.
Then finger scanner save specific characteristics of every unique finger and saved in the form of biometric encrypt key.
Actually finger print scanner never saves images of a finger only series of binary code for verification purpose.
No one can change the algorithm into an image so it is totally impossible to duplicate your finger prints so no need to worry about it.
Secondly the biometric attendance system determines whether the pattern of ridges and valleys in this image matches the pattern of ridges and valleys in pre-scanned images.
So now fingerprint scanner is operational and you can easily manage employee's attendance and every aspect related to time.
Our Customers
---
Who Believed on Bio Vision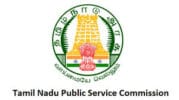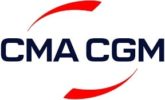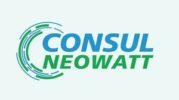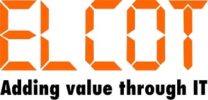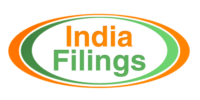 Biometric attendance system dealers in chennai
Biometric For Office Solution
---
A Smart Way Of Managing The Workforce